We moved mountains last week 350 org
e desktop notifications for Gmail.   Learn more  Hide
We moved mountains last week
Charlie Wood – 350.org Australia <charlie@350.org> Unsubscribe

5:24 PM (7 minutes ago)

to me
Dear friends,
Last week we moved mountains together.
Hundreds of Australians – grandmothers, farmers, children, business-owners, doctors, musicians and more – turned an ordinary week into an extraordinary display of courage, compassion and determination to move Australia beyond fossil fuels to a just and sustainable energy future.
Today, we want to celebrate those extraordinary acts….
Let's start with Maules Creek where, in the wee small hours of Saturday morning, a group of doctors from around Australia responded to a medical emergency.
Despite busy schedules, little sleep and risks to their professional careers, these doctors blocked construction of Australia's largest new coal mine to protect current and future generations from a future of fossil-fuel driven ill health.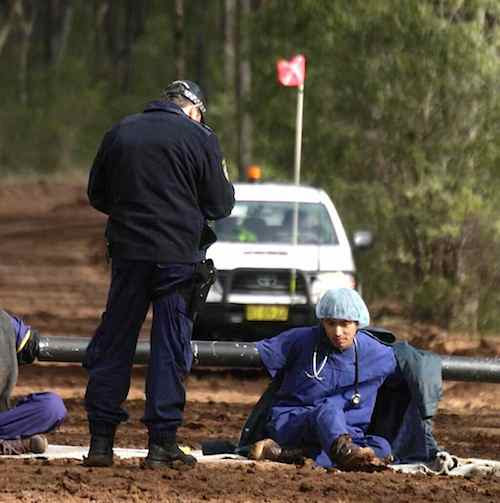 "I believe this is an emergency in health and I believe that, as doctors, we need to face this emergency like we would any other emergency."  – Lin Wang, 23 (pictured above)
And while doctors put their bodies on the line in the dead of night, in the light of day, hundreds of Australians turned out at Big 4 Bank branches around the country as part of 350.org and Market Forces first and largest national day of divestment action. Together, people from all walks of life used their consumer power to start building a better future.
There were folks like 96-year old Nance from Brisbane…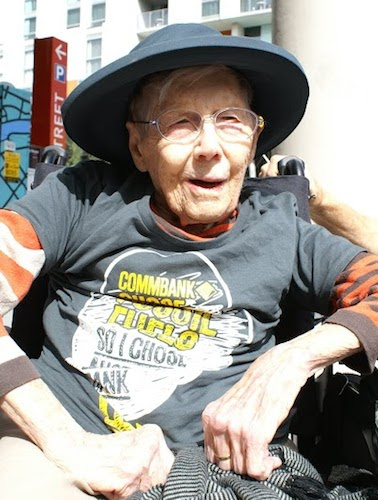 Families...
Doctors….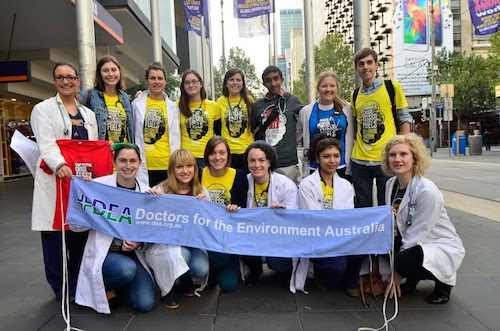 Mothers… 
Some were motivated by concern for their children, some about the impact of fossil fuels on their land, others the financial risks of stranded fossil assets on their hard-earned savings. Whatever the motivation, together we put fossil fuel risks firmly on the Big 4's agenda and, together, moved over $200 million out of the Big 4 Banks since last October alone!
Watch and share this Divestment Day highlights video…
Who would have thought that we'd see doctors locking on to coal-mines whilst grandmothers, farmers and local business owners cut up their credit cards?
The movement we're building is a growing force to be reckoned with. Through our actions we are starting to change the system…
Who would have thought that the world's largest fund manager – BlackRock – would team up with London's FTSE group to build fossil-free stock market indexes, or that the world's largest Sovereign Wealth Fund would consider divesting from the fossil fuel's upon which it's wealth was built, or that UniSuper, one of Australia's largest super funds, would divest fossil fuels from one of its portfolios? Or that mining interests would be afraid of an ice-cream company?
These changes are thanks to people like you, taking action, inspiring others and showing our power-holders that climate change is an issue that knows no borders, respects no fences, cities, towns, nobody's children, retirements or bank savings.
It's thanks to you that this campaign was last week referred to, in the Australian Financial Review, as "brilliantly organised" and "the best organized campaign I've seen in 50 years."
Together, we're taking matters into our own hands, inspiring a movement of ordinary people to do extraordinary things.
Thank you for moving mountains with us last week. Let's go move some more.
With huge thanks,
Charlie, Blair, Aaron, Josh, Simon, Phil and the whole 350.org Australia team
—-
For more about Divestment Day:
For more about the doctors at Maules Creek:
---
350.org is building a global climate movement.